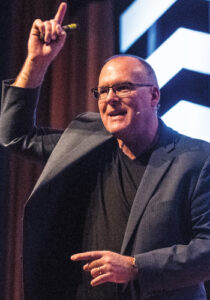 It is our joy to welcome back Pastor Sonny Misar to the Overflow stage! Sonny and his wife Becky have served in local church pastoral ministry for 30 years and have also provided apostolic input to local churches for over a decade. They carry a passion to equip believers to experience the power of God from the inside out. Based out of Radiant Church in Winona, Minnesota, they travel nationally and internationally strengthening pastors, leaders, & local churches.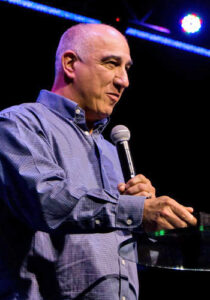 The Lord has used Richard & his wife Darlene to establish 9 strong churches in central and eastern Mexico over 17 years, and the main church in Xalapa, Veracrus, grew to more than 2,000 people. Richard has been involved in teaching in Bible institutes since 1982, equipping leaders for full-time ministry. In 2003, he returned to the States and currently pastors LifePoint Church in Tallahassee, FL. He also travels internationally, assists the churches in Mexico and works with Christian leaders throughout the world.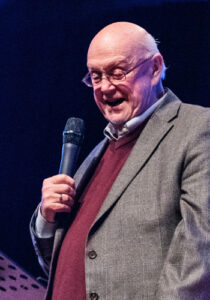 A mainstay of Overflow Conference, Dr. Frank Harvey is the founder and bishop of Covenant Life Ministries, an international network of churches & ministries. He has an extensive history of 40+ years of church planting, leading churches, and being a pastor to pastors, ministering in hundreds of churches throughout the U.S. and internationally, as a beloved 'father in the faith' to many spiritual sons and daughters.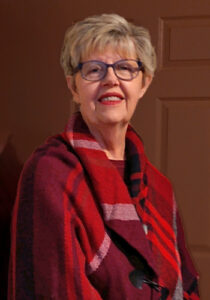 Frank Harvey's beloved wife Dr. Shirley Harvey will be joining us this year as part of our lineup of special guests, and we couldn't be more excited! Shirley founded an outreach to female inmates at various jails, a ministry that has been thriving for more than 25 years and continuously yielding many salvations and healings. She is especially skilled at ministry for those who needs intensive spiritual help, and has a special passion for developing and resourcing women to serve in healthy, holy ministry.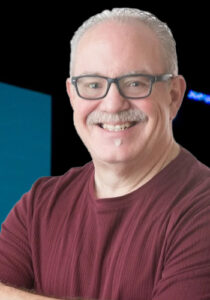 Randy Thompson & KidzAblaze
We're beyond thrilled to welcome back Randy Thompson & KidzAblaze to minister in Overflow Kidz! Randy is a veteran of children's ministry, as he has been actively winning kids to Christ for more than 35 years—as well as serving as senior pastor of NorthGate Church in Salisbury, NC. He founded KidzAblaze in 2003, his solution for training and equipping kids to minister to other kids. We know your little ones will be turned upside—in the best way—this year at Overflow Kidz!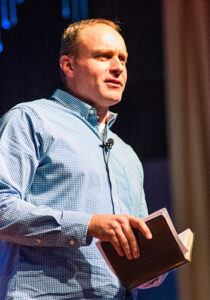 and your host Todd Brenneman
Pastor Todd Brenneman is the pastor of The Gathering, "a church that never sleeps" based in Jerome, PA. He is committed to partnering with local churches to champion authentic revival in the Johnstown region. To that end, he is the visionary behind Overflow Conference, an annual 3-day weekend that attracts hundreds of believers from numerous denominations across the Johnstown region and beyond.
with worship led by local worship ministries
Jonathan Smith & Life Church
Kara Varner & The Gathering
Joshua Watts & Oakland Church
*Schedule subject to change